Single-Hung Pella

Single-Hung Pella

Single-Hung Pella
Single-Hung Windows
Single-hung windows from Pella provide a classic look for any home. They can be raised from the bottom for ventilation. Choose from several different product lines and material types to best fit your needs.
Overview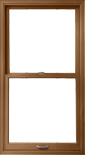 Architect Series
(Architect Series 850)
Exquisitely detailed wood windows
Custom shapes, sizes, grille patterns, exterior colors, and more.
Eight naturally beautiful wood types with fine-furniture detailing.
Pellas most authentic look of individual windowpanes.
Exceptional energy efficiency.
Grille Patterns

Overview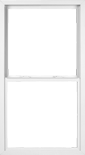 Pella Impervia
Incredibly strong fiberglass
Duracast ? the strongest, most durable material available in windows.
Excellent Performance.
The quality look of a painted wood window.
Exceptional energy efficiency.
Grille Patterns

Overview
Pella 350 Series
Distinctive vinyl windows with superior performance
Exclusive SmoothSeam welded corners are virtually invisible.
Robust, detailed frame profile.
Stronger and more durable than typical vinyl windows.
54%-83% more energy efficient with triple-pane glass
Grille Patterns

Overview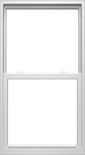 Pella 250 Series
Exceptional vinyl performance and style
Pellas durable frame design that resists warping and twisting.
Pella 250 Series products with triple-pane glass are 54% 77% more energy-efficient than single-pane windows.12
More of our most popular design features and options.
A higher quality look than ordinary vinyl.
Grille Patterns

Overview
Encompass by Pella
(ThermaStar by Pella)
Competitively priced, easy-care vinyl
Quality craftsmanship backed by Pella.
Styles and options to fit most any budget.
Low-maintenance vinyl frames. No more painting!
Exceptional energy efficiency.
Grille Patterns

Go Back